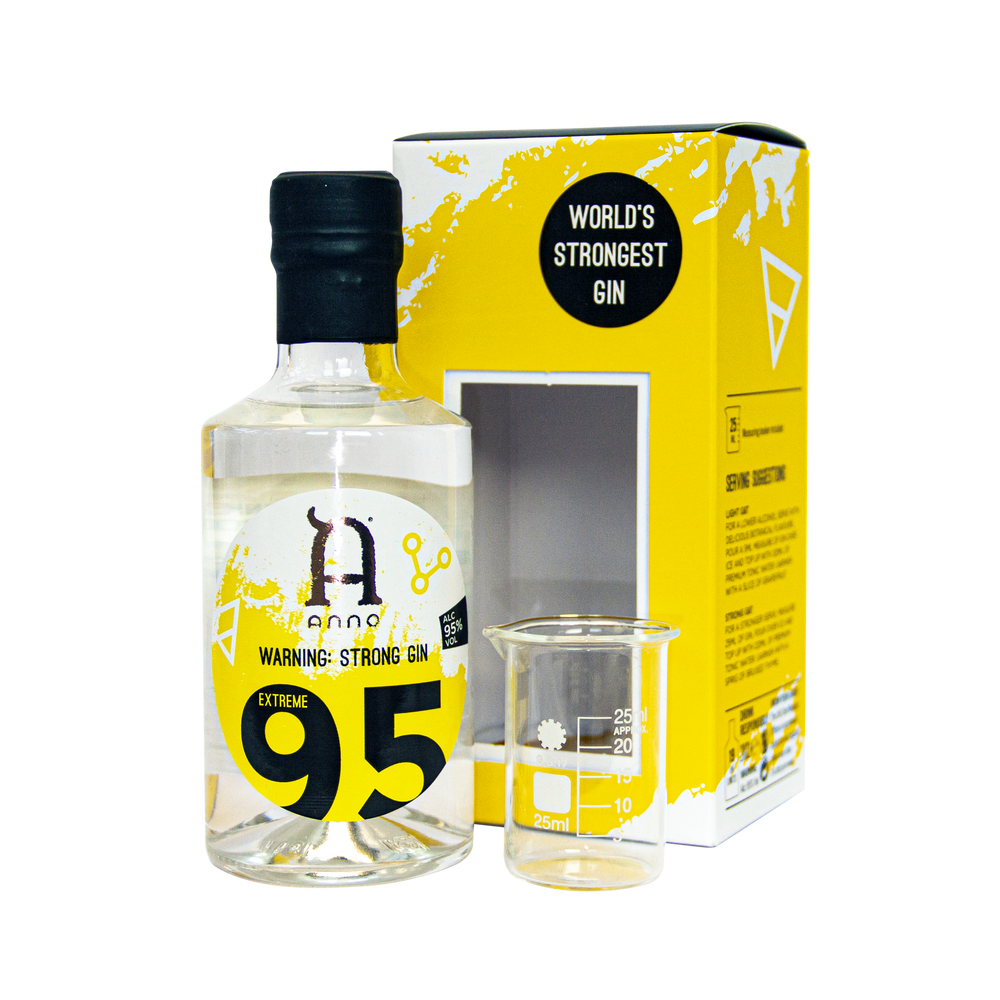 Anno Extreme 95 Gin
Anno Extreme 95 Gin packs more punch and flavour, drop for drop, than any other spirit in the world.  Being the world's strongest gin - just a 5ml measure gives you a full flavoured G&T with 75% less alcohol than a 50ml measure of 40% ABV gin.

Comes in a presentation box with a measuring beaker included.  ABV: 95% (Vegan and Vegetarian friendly).
Tasting notes
Appearance
Crystal clear with shimmering brightness.
Taste
Robust juniper and smooth spices soften into a fresh bite of citrus with sweet herbal notes.
Nose
Distinctively earthy, with powerful juniper and subtle citrus aromas.
Finish
Long, dry and complex with hints of warm liquorice.
Botanicals