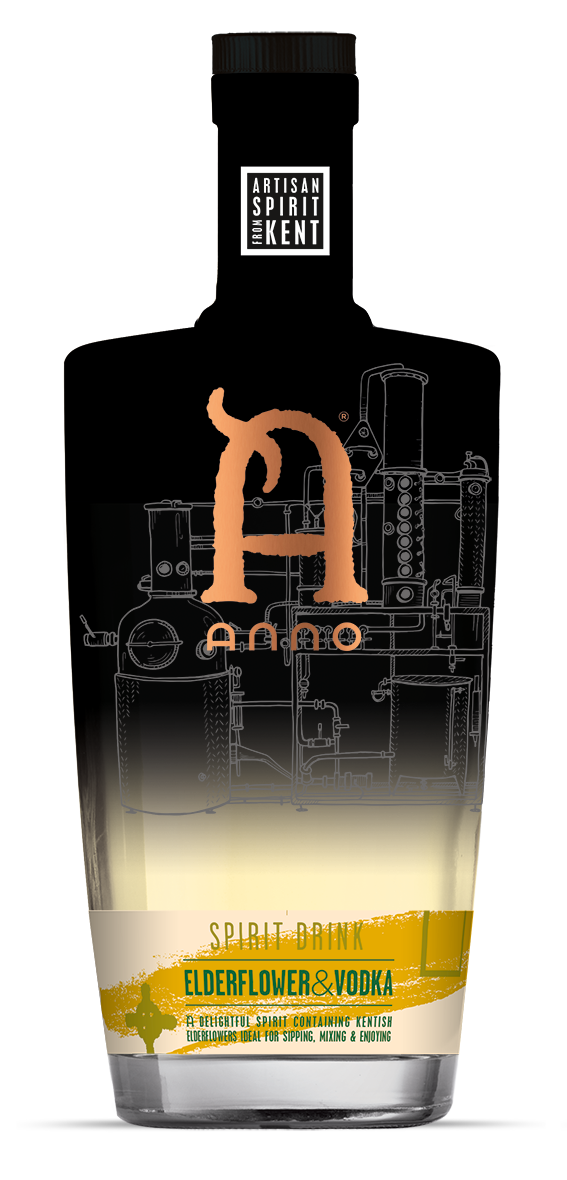 Anno Elderflower & Vodka
By vapour-infusing the freshest Kentish elderflower into vodka using a state-of-the-art botanicals basket, we have created a beautifully fresh and floral spirit drink that boasts a long-lasting flavour which tantalisingly reveals its inner secrets as it dances across your taste buds.  Perfect drunk neat with ice or with Prosecco.

Available in single 70cl bottles, cases and 5cl miniature bottles which make great wedding favours.

ABV: 29% (Vegan and Vegetarian friendly).
Tasting notes
Appearance
A clear spirit that shines with a subtle yellow hue.
Taste
Smooth and silky, with harmony between the fresh and floral elderflower notes.
Nose
A crisp, bright and aromatic bouquet of elderflower, with underlying tones of peach and hints of honey.
Finish
Long-lasting sweetness and evolving floral freshness, accompanied with a little warmth on the chest.
Botanicals